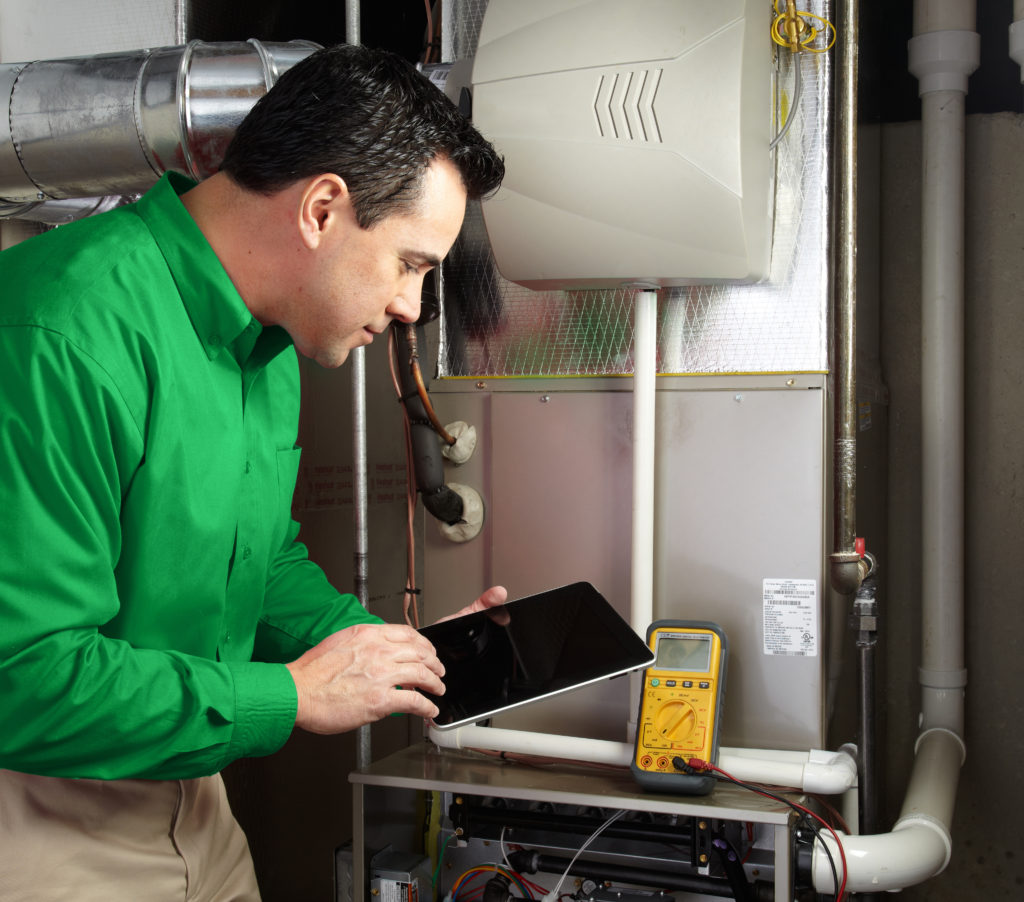 While there's never a convenient time for your heating system to go belly up, Kelly's Heating and Air makes heating installations and repairs as painless as possible. There's no brand or equipment model our team of technicians hasn't seen, and our 8 a.m. to 6 p.m. hours make it easy to schedule heating repair service when it's convenient for you. And, when your system conks out overnight, we provide award-winning emergency service that keeps your family safe and comfortable—with after-hours charges that don't break the bank.
HEATING REPAIR SERVICES IN TEXAS OR OKLAHOMA
For your peace of mind, Kelly's Heating and Air's technicians are NATE-certified and undergo regular training to maintain the highest quality of service. Comprehensive heating installation & repair service includes:
Gas furnaces
Electric Heaters
Heat pumps
Ductless systems
WHEN TO CALL FOR HEATING REPAIR
Have you noticed a problem with your heating system? Delaying getting a heating repair will only make the problem worse and increase your cost. We've seen countless folks in Texas and Oklahoma delay calling a heating repair technician because they didn't think the problem was severe. Sure enough, these folks end up using our 24-hour emergency service when they can't ignore it anymore, and it ends up costing them a lot more than if they'd called us in the first place. That's why if you notice any of the following signs, it's important to call us right away:
Odd noises coming from heating system
Insufficient heat or no heat at all
Higher electric or gas bill than normal
Flu-like symptoms in family members
Pilot light won't stay lit
Irregular cycling
COMMON HEATING REPAIR PROBLEMS
If you experience any of the problems above, chances are it could be one of these reasons that caused your system to break and need HVAC repairs:
Clogged or dirty filters resulting in reduced or polluted air flow
Air flow problems from worn out or broken fan motors, belts and bearings, causing the furnace to overheat or have poor heating control
Thermostat or heat pump malfunctions
Furnace or heating system pilot or ignition control problems resulting in intermittent or no heat
Dirty pilot lights or debris in the heating chamber
Unexpected breakdowns or increased energy costs caused by lack of maintenance
Duct problems, inadequate air sealing, or poor insulation
If you find yourself calling for heating repairs more than normal or you have had your heating system for more than 15 years, it may be time for a heating system replacement.
FREE SECOND OPINIONS
Did you know that Kelly's Heating and Air offers a FREE second opinion on cracked heat exchangers? We are so confident that our method of heat exchanger crack detection is superior to others that we'll send a certified technician to inspect the heat exchanger in your furnace at no cost. Call 972-436-4340 (TX) or 580-699-8944 (OK) to schedule repairs or request a free second opinion today!