KELLY'S HEATING AND AIR HEATER INSTALLATION & REPLACEMENT SERVICE
When it's time to replace your Texas and Oklahoma heating system, there's no better time to call the Kelly's Heating and Air Heating Team. Our heating installations warm your home effectively without sacrificing efficiency, and that's good news for your comfort and wallet. For your peace of mind, Kelly's Heating and Air also offers flexible financing options to accommodate your budget!
Nothing impacts your year-round comfort more than the heating and cooling systems you install, so our technicians take time to educate you about your choices without using high-pressure sales tactics. To meet your unique requirements, our heating installation equipment is available with several options. Most of our systems have several levels geared towards budget, SEER rating, Utility Cost and Warranties.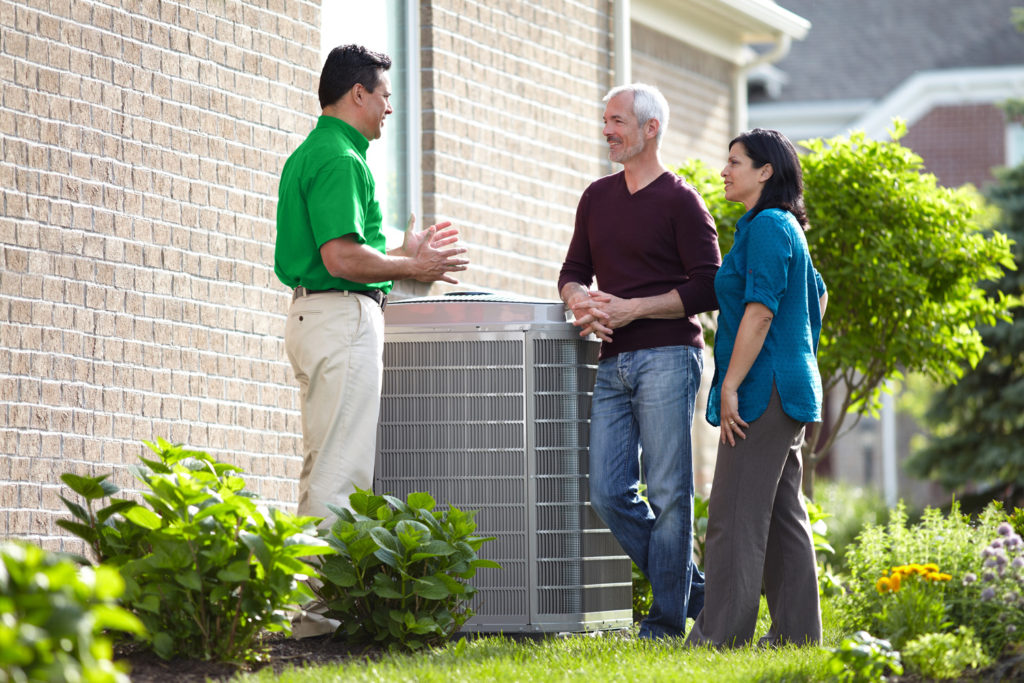 KELLY'S HEATING AND AIR OFFERS THE FOLLOWING HEATING INSTALLATIONS:
Furnace installation (gas furnace and electric furnace)
Heat pump installation, Geothermal Heat Pump Installation
Ductless heating installation
And more!
WHICH HEATING SYSTEM IS BEST FOR ME?
The type of system you choose for your heating installation will largely depend on a few factors. Some of the questions you should ask yourself before your consultation are:
How large is your home?
How old is your existing heating system?
What are your current energy bills?
How many people live in your home?
Do you have existing ductwork?
What is the quality of the previous installation at the home?
The size of your home and number of people living inside are a huge factor in choosing the right heating system. If you want consistent heating throughout a larger home, you may want to go with a central heating system. If you don't necessarily need all areas of your home to be the same temperature, a ductless system may be your best option. When our trained professionals visit your home they will be able to identify your needs to find what will work best for you.
SIGNS YOU NEED A HEATER REPLACEMENT
No heating system lasts forever, and when yours hits a wall, you can trust the experts at Kelly's Heating and Air to advise you on the best heating replacement for your home. If any of these signs applies to your heating system, it's time to get a replacement!
Your heating system is more than 12-15 years old
Your energy bills have risen considerably, but your usage has stayed the same
Your home has uneven heating and cooling
You need consistent repairs every year
You or your family has noticed a decrease in the quality of your indoor air
Strange noises have been consistently coming from your heating system
Your home is dry and dusty
You home doesn't get warm enough anymore
If you've noticed any of these signs, it's time to call Kelly's Heating and Air about our heater installation service. Did you know a new heating system can end up saving your family considerably on your energy bills? We've seen huge jumps in technology over the past decade, and any older systems – even heaters made 5 years ago – are significantly less energy-efficient than more modern heating systems.
WARRANTIES
Kelly's Heating and Air is confident that you'll love your replacement Heating System; so confident, in fact, that we'll refund your money if you aren't fully satisfied! This 100% HAPPINESS GUARANTEE comes standard on every air conditioning and heating system and most systems qualify for our 10 years Labor and Parts Warranty!
SCHEDULE A HEATER REPLACEMENT CONSULTATION
Kelly's Heating and Air offers free, no-obligation consultations for new heating installations. To schedule a consultation, inquire about system types, or request pricing for a heating system upgrade, call 972-436-4340 (TX) or 580-699-8944 (OK) or connect online today. A team member will be in touch promptly. We look forward to providing you with superior service at every project phase!