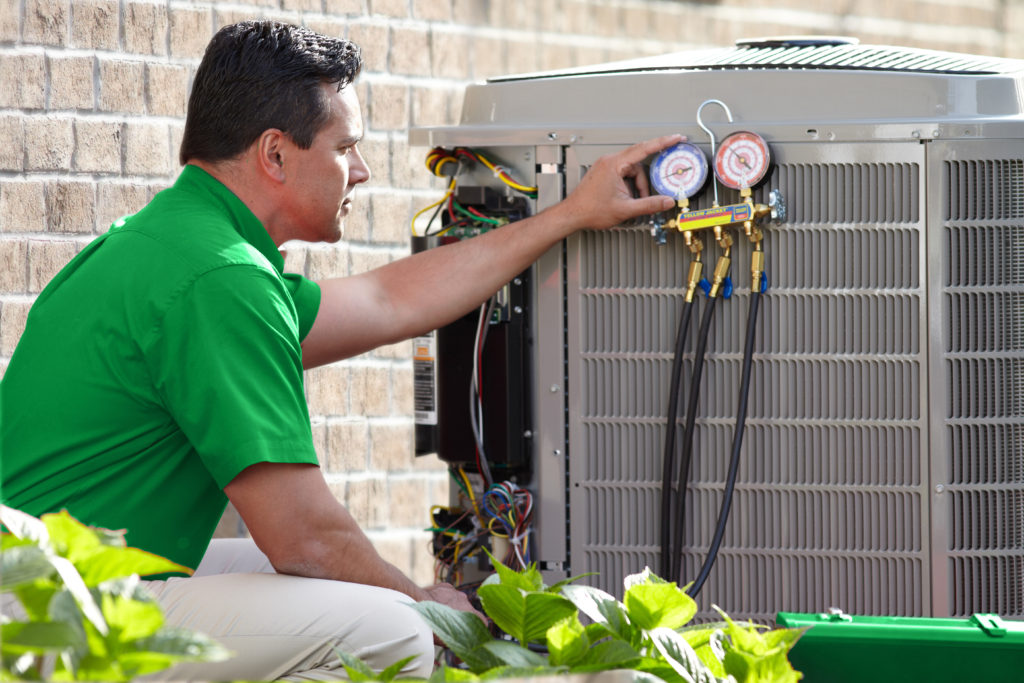 It's never convenient when you need air conditioner replacement or repairs, but Kelly's Heating and Air will restore your comfort quickly and efficiently. With comprehensive hours from 8 a.m. to 6 p.m., five days a week and 24/7-365 Emergency Services, our NATE-certified technicians provide AC repair, replacement and maintenance for all HVAC brands and models.
No matter how old your HVAC system, we'll recommend service options that protect your investment by optimizing performance and lifespan. And, when it's time to get an air conditioner replacement, we recommend high-efficiency air conditioners that keep you comfortable while reducing costly utility bills.
Do you need air conditioning repairs in Texas or Oklahoma? Contact us today and have your home cool again! Dial (972) 436-4340 (TX) or 580-699-8944 (OK)
AC EXPERTISE
We pride ourselves on our licensed, NATE-certified and drug screened HVAC technicians, and we're confident we can solve your air conditioning repair problem. Our expert technicians service the following HVAC and indoor air quality equipment:
Central air conditioners
Heat pumps
Ductless AC systems
Energy recovery ventilators (ERVs)
Any other HVAC system type or enhancement
WHEN TO CALL FOR TEXAS OR OKLAHOMA AC REPAIRS
There's no doubt about it, Texas and Oklahoma summers are unbearably hot. That's why we offer same day and emergency air conditioning repair services—so you can get back to your normal, comfortable life as soon as possible. Sometimes it isn't obvious when your AC needs repairs, so it's better to play it safe and avoid more costly repairs later by calling Kelly's Heating and Air if you notice any of the following:
Little or no cool air coming from vents
Unit takes longer than usual to cool your home
Excessive noise from your air conditioner
Higher energy bills
Streaks of what looks like dirt on your air conditioning grills
Power failures when your air conditioner kicks on
Any time you feel like something is wrong, give us a call and we'll come out and diagnose the problem and fix it, if possible. If your air conditioner is beyond repairs, we'll help you out with choosing a replacement model that fits your budget and energy cost goals.
COMMON AC PROBLEMS
There are a few common problems you may be experiencing with your air conditioning system. One of the most common problems is improper unit operation, so make sure all your windows and doors are closed! Other common problems include:
Refrigerant leaks
Inadequate maintenance
Electric control failure
Sensor problems
Drainage problems
SCHEDULE AIR CONDITIONING REPAIRS IN TEXAS OR OKLAHOMA
When you need emergency service, Kelly's Heating and Air technicians are available to perform repairs 24 hours a day, year-round, with affordable charges after regular business hours. All our technicians are NATE-certified and undergo weekly training to maintain the highest quality of service. There's no problem they haven't seen, and no repair they can't complete. You're in good hands with Kelly's Heating and Air, and we're proud to serve you.
Dial (972) 436-4340 (TX) or 580-699-8944 (OK) to reach our team, or request service online.