Proper Air Filters Make All The Difference
There are few things more important than feeling comfortable in your own home. So, if you're sneezing, sniffling or experiencing breathing issues, you're certainly not going to be happy with your indoor comfort. Fortunately, there is a simple solution for homeowners who suffer from indoor allergies or respiratory issues. And it's called the air filter.
When you choose the right air filter for your indoor air quality system, you can successfully eliminate pet dander, dust mites, smoke, pollen, dirt and bacteria that might float through your home's air ducts and into your living space. As a result, your allergy and respiratory symptoms will improve or even disappear.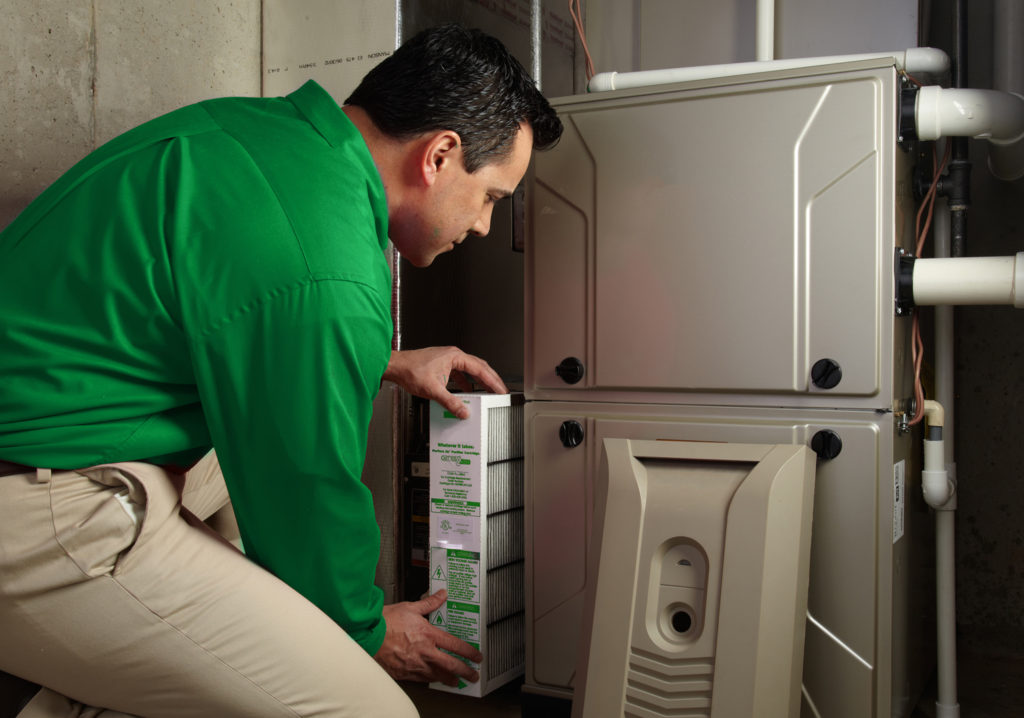 The Benefits of Better Breathing
Filtering out dangerous air pollutants with an efficient filter can easily make home life more enjoyable. Cleaner air will not only help you sneeze less and breathe better, it can provide other money-saving benefits as well. These include:
Lower monthly bills (due to better efficiency)
Fewer repairs
Increasing the lifespan of your HVAC unit
Improved energy efficiency
How to Choose Wisely
OK, so you've finally upgraded to a new IAQ system. But now you're wondering what type of filter is going to help you receive the best air quality for your specific needs. No worries! At Kelly's Heating and Air, we can expertly fit your new system with the right filter. Choosing the proper filter depends on a variety of things including:
Your HVAC system. Like most things in life, finding the right fit is crucial. The size of your HVAC system will dictate the size and width of the proper air filter.
Filtration level. Different types of filters have different levels of filtration. If you are seeking relief from respiratory problems or allergies, you will want a filter that is specific to filtering out pollen, dust and other allergens. If you are not allergy prone, then a more standard filter that is pleated or made of fiberglass may suffice.
Efficiency needs. When you think IAQ, you should think MERV (minimum efficiency reporting value). MERV measures the performance of air filters as they clean the air in your home. The higher the MERV rating, the better the efficiency and the cleaner your air will be.
To understand more about air filters and to locate the perfect one for your IAQ system, you can visit the Kelly's Heating and Air Store. Whatever your needs— from standard filters to high efficiency ones that remove airborne particles, and even humidifier pads, we have a complete selection and can help you choose the best fit.
Schedule Service, Call with Questions
To learn more about Kelly's Heating and air indoor air filters or to request an indoor air analysis for your Texas or Oklahoma home, call us at 972-436-4340 (TX) or 580-699-8944 (OK). You may also connect with a Kelly's Heating and Air team member online and we'll be in touch promptly to address your air quality needs.